Everyone involved in the Compost Project is devoted to promoting sustainability on the Truman campus.

And volunteers are always welcome!
Compost Project Employees
The Compost Project offers Institutional, Work Study and Scholarship jobs. Students who work for the CP aim to help live up to the Truman State Sustainability Initiative by collecting campus compost and encouraging members of the Truman community to act sustainability as well. If you are interested in working with Project, see TruPositions, Truman's centralized student employment website.
Compost Project Intern
Each year, the Compost Project employs an intern to oversee its day-to-day operations.  The position lasts for a spring and subsequent fall semester and requires that the intern not only supervise students and engage with Sodexo staff, but also implement some sort of internship project to propel the Compost Project forward, consistently growing and evolving.  Below are the duties and responsibilities of my internship with the Compost Project as well as my proposed project for evaluation and analysis.
The four-credit hour portion of the internship covers the actual time on task (160 hours during the semester).
Creating work schedules for roughly three dozen employees
Planning and organizing events
Training new employees
Learning and meeting the needs and concerns of Sodexo managers and staff
Conducting biweekly meetings
Allocating student labor to meet budget constraints
Ensuring appropriate work materials are available and accessible
Assisting with 'pile building' at the University Farm
Advertising and promoting the project
Day-to-day troubleshooting
Maintaining ongoing communication with project workers, Sodexo staff, and university personnel
Compost Crew at Truman State University
Become a Rot Riders Volunteer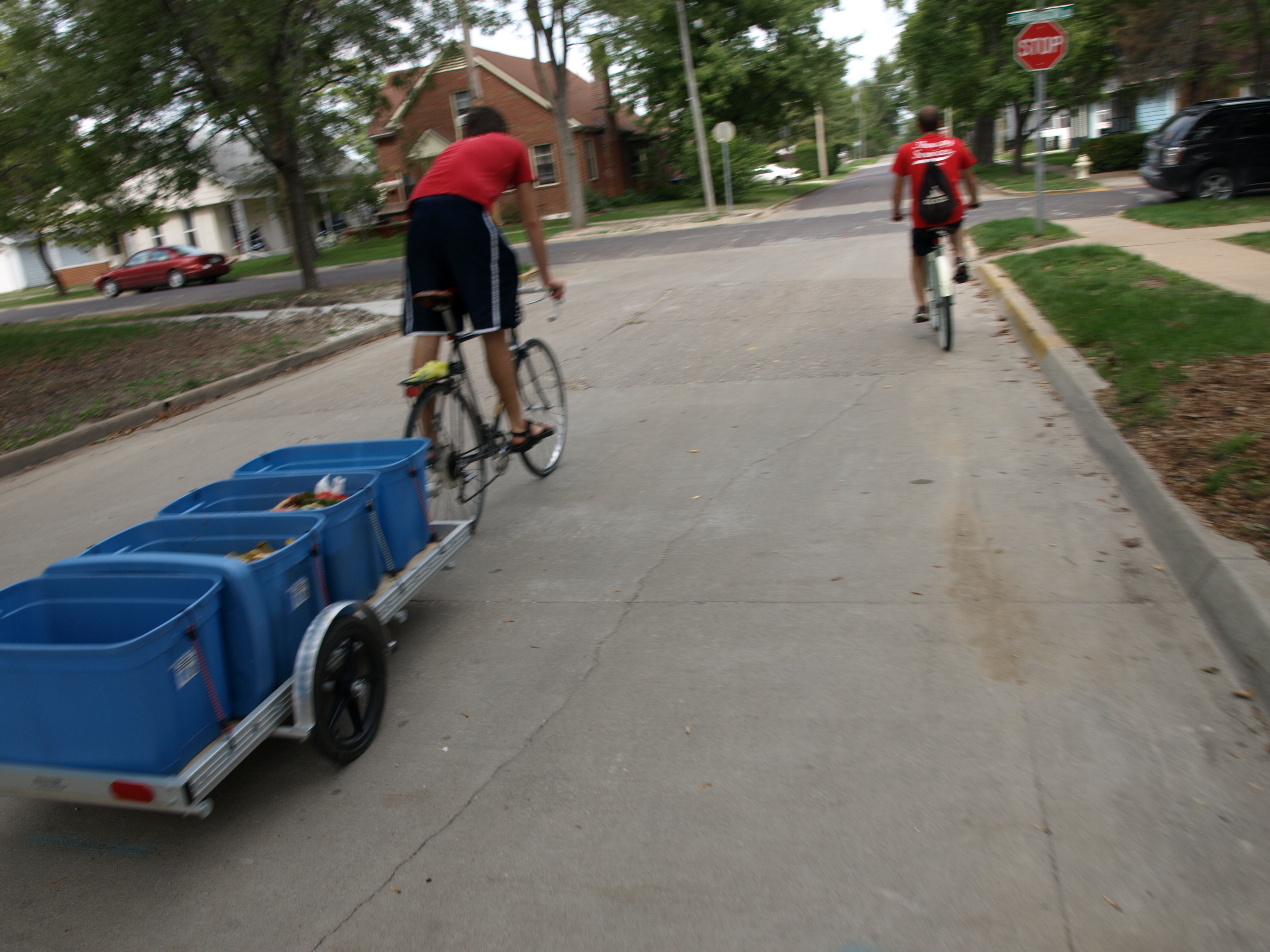 Rot Riders is a branch of the Compost Project that consists of dedicated Truman students.  This on-campus organization is dedicated to reducing food waste in Kirksville by collecting and transporting community compost.
For more information on working on the Compost Project, email compostproject@truman.edu.