The compost collected and decomposed by the Truman Compost Project is  distributed to Kirksville and Truman community members as they need it. Projects, such as the The Green Thumb Garden and Dancing Rabbit (outside of La Plata, Mo.) have also used compost in the past. The compost is most often used to replenish soil and act as a fertilizer.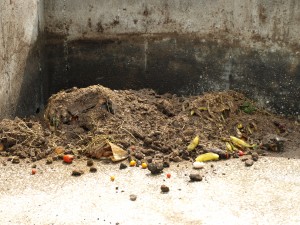 From the dining halls, the collected compost is placed on a concrete slab to start the decomposition process. It is mixed with established compost, including soil and manure.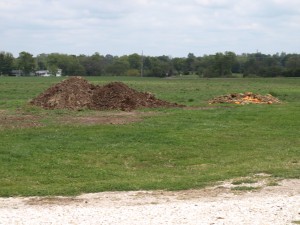 After the compost has decomposed some, it is moved to a separate pile where the process continues.
Compost from the Compost Project is distributed to other "green" projects, such as the Green Thumb Garden.
Follow this link to news from the Truman Media Network about the Green Thumb Garden.